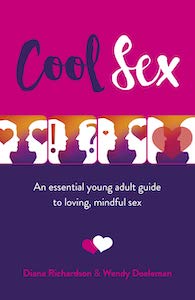 Cool Sex: An Essential Young Adult Guide to Loving, Mindful Sex, by Diana Richardson and Wendy Doeleman
O-Books, 1789043514, 128 pages, December 2020
When picking up Cool Sex: An Essential Young Adult Guide to Loving, Mindful Sex by Diana Richardson and Wendy Doeleman, I really didn't know what to expect. In what way was this book going to approach the idea of sex being cool? What I found was a fascinating examination of a sexual style that is (apparently) foreign to most sexually active people. I admit, I certainly had no knowledge of what the authors were about to present.
I was quickly drawn in by the meaning of "cool sex," which Richardson and Doelman contrast with "hot sex." Hot sex is the too-often dominant style of sex, characterized by fast, vigorous, and highly-stimulating activity that is intended to reach a peak orgasm. It is goal-oriented for one or both partners. This type of sex, while very exciting, is usually accompanied by a drop in energy after sex, and can also give rise to feelings of loneliness and depression.
Cool sex, on the other hand, is sex that is focused on awareness of the present moment: it has no goal. Instead, cool sex is about relaxing and opening the body to the flow of sexual energy between you and your partner. Through the techniques and mindful practice that Richardson and Doeleman describe, sex can become much more intimate, connected, and loving for everyone involved.
"[Y]our attention is directed inside your body, feeling any subtle or delicate good feelings inside of you. And you keep on feeling yourself – moment by moment. It is very much a meditation and mindfulness practice."1
The authors describe the origins of cool sex, such as the tantric traditions in India, and present cool sex as a form of neo-tantra, where sexual activity is an aspect of spirituality. But the goal of the book is not just to offer a fresh perspective on ancient methods and ideas around sex. Richardson and Doeleman seek to help disabuse their readers of the idea that sex should/must be hot and goal-oriented (all the time).
While there is nothing inherently wrong with hot sex, the authors urge that exploring sex through relaxation and awareness can reveal new depths of sensitivity and result in wholly different forms of ecstasy — forms which heighten your creative, kundalini energy rather than diminish it through release (orgasm).
One of the most interesting points in the application of cool sex to both men and women is that each sex has a positive and negative energetic pole. These poles exist in different areas for males and females. By learning how to lovingly increase the flow of energy between these poles on yourself and your partner, your connection deepens. The authors provide plenty of advice and instructions about how to gently tend to these poles for relaxation and preparation for sex. I found these suggestions immeasurably helpful helping to create a relaxing and loving state, regardless of whether we ended up having sex.
Along with a deeper energetic and physical connection, cool sex also increases emotional openness between partners. Richardson and Doeleman also emphasize that the mindfulness of cool sex can help work through emotional tension, as partners will be more attuned to their own feelings and needs, as well as more receptive to the other person. Specific methods suggested in the book may also be useful for healing old emotional wounds, stored as tension in the genital region. But again, cool sex isn't about having a goal (even the goal of healing) to accomplish. Cool sex is about being present to your sensations/feelings and allowing sexual energy to flow between partners.
Throughout the book, the authors regularly use testimonial quotes from interviews with people who've used these practices. Although making the switch to cool sex can take time and may not be super exciting at the start, these testimonials help to reassure the reader that allowing this practice to unfold in its own time yields amazing, deeply loving experiences. These quotes help the reader easily identify with other people who'd never considered an alternative to hot sex before, but are now reaping the benefits of these practices.
Overall, this book is a pleasure to read. The writing flowed nicely and each chapter is broken down into several sections to make the contents clear and digestible. Although Cool Sex could be a jumping-off point for someone interested in learning more about tantra, it is a unique guide that stands on its own. The authors do a great job of showing us an alternative to the common style of hot sex and providing a diverse range of meditations, techniques, and simple advice to help us all cool sex down and relax into ecstasy.
---
My husband (Zak from above) and I intended to write our own parts to do this review jointly, but I think he's succinctly summed up the premise of Cool Sex. Rather than go into details, I am going to add in my own bit about how beneficial this book has been for our relationship.
I think cool sex is something I had been seeking for a while, but didn't even know was a thing. Yes, it's fun to get hot and heavy at a moment's notice, but early on in my sexual journey, I realized how fleeting that moment was — often over within a quarter of an hour. I longed for a way to connect for longer periods of time in a more intimate way now that I've married a man I truly adore. The ability to sustain our passion and connect sexually in a way that feels genuine is a true gift that Cool Sex has provided us with.
My favorite thing about the book was the suggestions the authors make for stimulating energy flow between my husband and me. They discuss the polarity of male and female bodies. Generally, women have a positive pole at their breasts and negative pole at their yoni. For men, the positive pole is the perineum and the negative pole is the chest. Realizing this, we've been able to better guide the energy in our love-making to align with this polarity, and it feels really good so far!
To be honest, previously my breasts often were never the focal point during sex, but now they have taken center-stage. Much to my delight, based on the information about how the heart is the source of a female's outward energy, I've discovered a whole new relationship with my breasts. I now notice them throughout the day, intentionally stimulate them with kindness and love, and sense into how this connection affects my energy. This has been truly life changing!
Practicing cool sex together has been a fun, exploratory experience for my husband and I because it makes us more aware of how we're cultivating and sharing our sexual energy. When things start getting hot, we can slow it down with laughter when we realize and then fall back into a more sensual rhythm.
This practice really makes it feel like the love-making is coming from within, rather than guided by external expectations of how sex should be based on cultural portrayals of it. It's nice to not feel the pressure to sexually perform, and rather have the opportunity to sink in and enjoy the moment. I think this is the secret I've been looking for all along!

I think many people would greatly benefit from reading Cool Sex and integrating the practices into their love-making. (I will note that it seems primarily intended for cis-heterosexual couples, but the principles of cool sex are applicable in all sexual relationships.) So far, integrating the information presented has certainly has cultivated new layers of intimacy in our relationship, and we are only at the start of this practice. I look forward to slowing it down even more as we become more comfortable with cool sex. I'm in it for the long-haul with my hubby anyway, so we might as well savor every last drop together, and this book teaches the sexual techniques to do just that. 🙂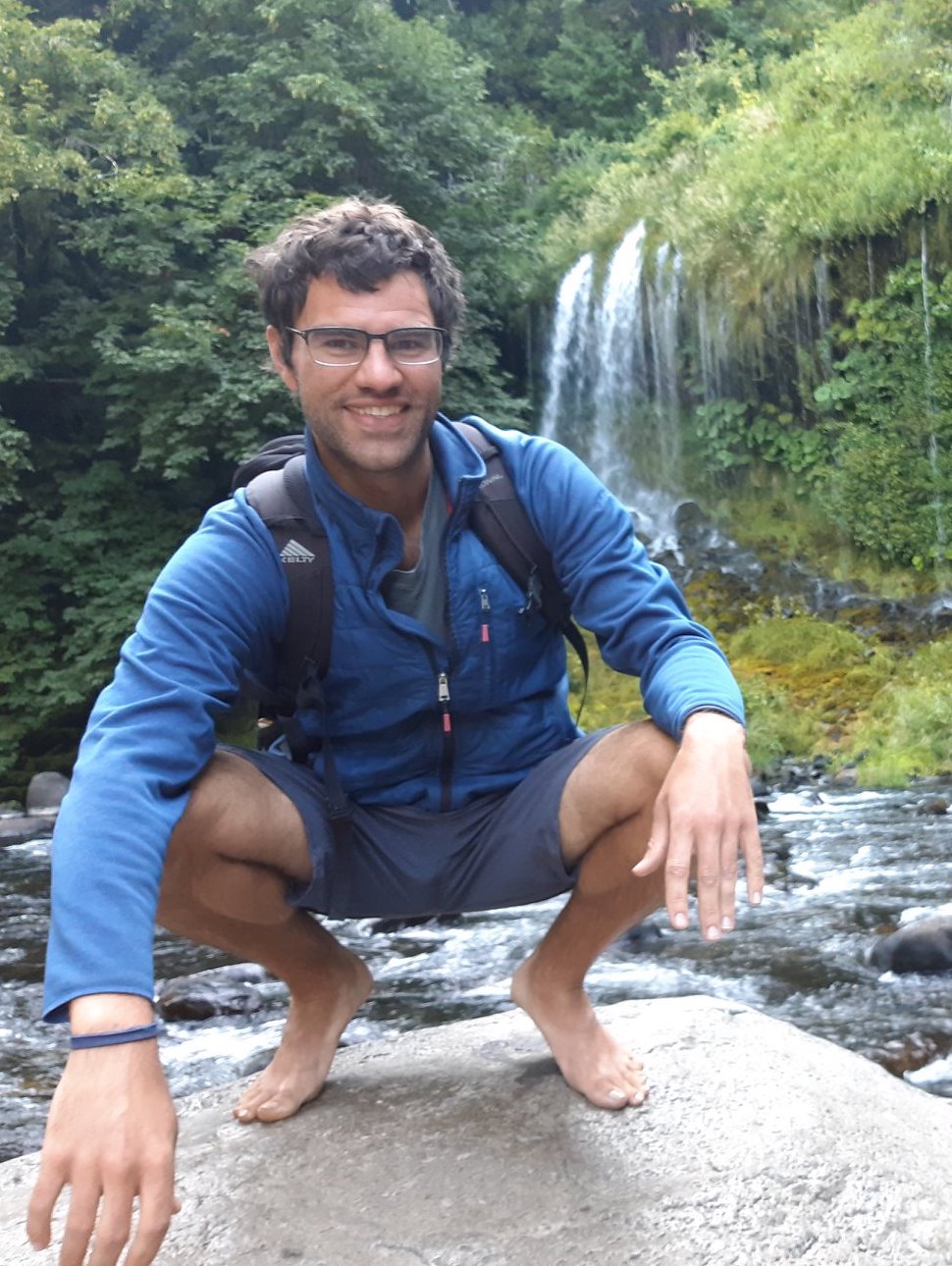 Zak has two master's degrees in philosophy, from Brandeis University and University of California Santa Barbara. He is currently the lead editor for Dungeons in a Box, and he spends much of his time in the realm of fantasy crafting new plots and ensuring the adventure is in mechanical balance. When he's not DMing, he also enjoys hiking, studying eastern philosophy, and playing board games.
References