Manifestation Magic: 21 Rituals, Spells, and Amulets for Abundance, Prosperity, and Wealth, by Elhoim Leafar
Weiser Books, 9781578637423, 192 pages, July 2021
In Manifestation Magic: 21 Rituals, Spells, and Amulets for Abundance, Prosperity, and Wealth, Elhoim Leafar truly delivers on his description of this book as "a practical guide to prosperity magic using amulets, talismans and rituals."1 This wonderful book is written in three parts:
Magic & Sorcery
Abundance, Prosperity and Wealth
Desires, Wishes and Spells
Born in Venezuela into a family of healers, Leafar draws on his spiritual and magical traditions to not only live an abundant life, but to also share his tools and tips for the reader.  In 2015, he left his native country and moved to New York City with only one suitcase and $15. Five months later, he signed a contract with a publishing firm and published his first book Wicca! Love & Soul.  He has published books in both English and Spanish.
I was interested in this book because I began investigating magic and forms of manifestation over the past two years.  The title was intriguing, as well as the number of rituals and spells that the author promised to provide. 
The book is very easy to read and  I found it both entertaining and educational.  Leafar's style is down-to-earth and he speaks to the reader as if you were sitting across a table enjoying a coffee or meal.  He shares information from his heart and you can tell that he has years of experience with the tools he shares. He begins by explaining the difference between magic and sorcery, which forms the baseline for the book:
"For many theorists, sorcery includes a group of knowledge, practices, techniques and tools for studying magic. I propose to use the study of magic for the theoretical and sorcery to refer to the practical application of this knowledge."2
He goes on to say that it is as important to "unlearn" ideas as it is to learn new ones. I love the idea that you come to this practice with a beginner's mind and see magic and manifestation with new eyes. He goes on to say that "your magic skills work like a muscle."3 He recommends that you use the visualizations and tools regularly and even goes so far as to recommend how often to utilize certain techniques.
There are many great visualization exercises throughout the book. The one called "Visualization Magic"4 will help you start your adventure. I recorded the visualization exercise sat on my back patio and enjoyed the sounds of nature while I listened to the recording.  I felt closer to Mother Nature and began to feel my own innate power connecting with the earth and coursing back up through me. 
In the next section, Leafar lists the tools that you will want to use for manifestation, each of which symbolizes an element. These include a cup or chalice for water, a cauldron for earth, candles for fire, and so on. Along with this list, which includes tips on choosing and using each tool, Leafar also provides a "Consecration Ritual," in easy steps.
Leafar recommends that you create your very own "Personal Book of Magic."5 Whether you use a simple spiral notebook, a journal or a folder on your laptop, he lists the ways that this chronicle of your magic journey can aid your growth, as well as celebrate your accomplishments.
I was particularly interested in the chapter that covered using the sun, moon, and planets in magic. As an astrology student for the past 15 years, anything that touches on the stars and planets interests me. Leafar's explanation of when to work with solar energy and when to call on the moon's magic really hit home for me. He also had brief information on the moon in each of the 12 signs and how that sign's energy might contribute to your spells or works.
He gave an example of using the moon phases and days of the week for a healing ritual for two sample clients. It helped me to see the importance of working with the phases of the moon and days of the week to "greatly increase your results."6 Leafar also talks many times about the importance of clarity regarding your intentions. This is a critical element, not only for rituals and spells, but for your life.
Next, he covered the energy of the days of the week, various Gods and Goddesses, colors, and crystals.  I feel that he presented a very good foundation for the next section, where he goes into background information for abundance. My favorite passage from this section:
"Every time something good happens in your life, every achievement, every joy, every celebration, let it flow and memorize how it feels. Once you have memorized it and embraced it, you will have filed it in your brain and in your soul and enriched yourself with this emotion."7
In the section Rituals & Spells, Leafar shares 21 rituals for abundance.  My favorite was the Scroll of Abundance. I'm looking forward to seeing how my scroll works on a long term goal. 
Lastly, Leafar shares several prayers that can uplift you and work to call on Divine support. My favorite was the "Daily Prayer to the Spirit of Prosperity that Rules the West," which starts with:
"Oh great spirit of prosperity that everything you touch prospers and grows . . ."8
Everything in this book, from the spells to the prayers comes from the heart of this magician and flows like a beautiful river. This book is best for the student of magic, whether a beginner or someone who has practiced spells for a few years.  It is easy to read and comprehend, and many of the rituals and spells are shared in step-by-step processes that anyone can follow. I really enjoyed his writing style and how he shared his knowledge and years of experience with magic.
I look forward to continuing my work with the spells and rituals from Manifestation Magic. I've already received a few ideas about modifying the altar I have in my office, as well as continuing my work with the moon in various phases and zodiac placements.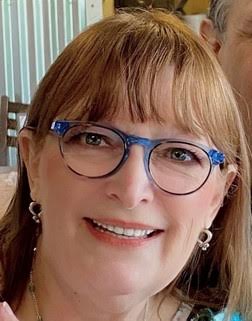 PJ Spur is an author, intuitive, spiritual mentor, astrologer, and hypnotist.  She does tarot & oracle card readings, natal chart readings, grief coaching, and relationship healing. She also has hosted a weekly "Coffee & Cards" event with her Soul Compass Community for the past four years. Her book Navigating Grief with Grace is available on Amazon. Learn more at www.dearpj.com
References