A Visionary Guide to Lucid Dreaming: Methods for Working with the Deep Dream State, by Lee Adams
Destiny Books, 1644112373, 192 pages, 2021
In his practical guidebook, A Visionary Guide to Lucid Dreaming: Methods for Working with the Deep Dream State, Lee Adams provides the reader with step-by-step information for lucid dreaming. A Visionary Guide to Lucid Dreaming is a compilation of "articles, blog posts and studies"1 Adams has done over the past two decades. He explains in the beginning of the book: "I am a dreamer and have been all my life."2
With a bachelor's degree in psychology, Lee Adams has practiced, researched and taught lucid dreaming for more than 20 years. He is currently pursuing a Ph.D. at Pacifica Graduate Institute. He hosts both the podcast Cosmic Echo and the dreamer community taileaters.com from his home base in Port Orchard, Washington.
My interest in this book can be traced to a six-week course that my husband took in lucid dreaming at a local yoga studio. Although he passed on his notes from the class, I was interested in more practical information. With Adams' teachings, I began to understand more about lucid dreaming and what is possible with practice. In A Visionary Guide to Lucid Dreaming, Adams covers everything for your lucid dreaming journey from "What to Expect" to "Various States of Consciousness" to "Preparing to Dream." It's as if he takes you by the hand and invites you to accompany him on his private journey to lucid dream land!
Adams calls the higher areas of the unconscious "The Self" and shares his goal for the book: "to provide an "easy-to-follow path to help you build your lucid dreaming skills."3 He promises to share not only "science and techniques" but also his own dreams and dream journal excerpts.4 He defines lucid dreaming as "the most basic definition being the act of dreaming while being aware that one is dreaming."5 He suggests that the reader get in touch with your personal motivations for lucid dreaming. Under your "Why?" lies your reason, your intention and your focus for this practice. "Understanding your reasons for embarking on this journey will focus your path. Having a clear intention for your journey is another key to success."6
One of the first topics Adams discusses is the importance of mindfulness and mindfulness meditation. Next, he discusses the importance of "getting quality rest" and tips on how to do this. Adams follows up with his list of "Daily Habits to Promote Sleep", which includes being exhausted, exercise, diet, and supplements.7 A bedtime routine is discussed in the next section and Adams shares lots of tips. My favorite technique was "The Talk" and how he discusses the importance of actively engaging with your unconscious mind. He suggests that you either write down or say out loud the things bothering you. In this way, you can release those bothersome things and get to sleep. He also says audibly, "It's time for bed" to signal to his unconscious mind that he is ready for sleep.
Adams also shares how dreams occur in both REM sleep and Non-REM sleep. He talks about dream memory and how to foster better dream recall, including information from some scientific studies and how some supplements may help. In his lucid dreaming process, Adams shares 7 steps, including "good sleep hygiene and intention setting."8 We all dream, says Adams, and we remember parts of dreams and may forget some other parts. He has a great list of techniques from "Easy" to "Intermediate" to "Expert" to help you remember your dreams.
The information Adams shares on symbols and dream interpretation was the most interesting portion of the book to me. He talks about Carl Jung and Jung's use of symbols and archetypes for dream interpretation. Later in the book, he shares ideas from Jung's mentor Sigmund Freud and two other men, Medard Boss and Martin Heidegger.
If you begin to notice the symbols in your dreams and bring them into your waking life, you can learn even more about the dream symbolism and the messages from your unconscious. He gives an example of when he dreamed about a panda. He created a clay panda and placed it on his nightstand. Then, he had more dreams and came to learn about a man (who looked like a panda!) and began to ask the man about dreams and reality in his lucid dreams.
The whole idea of interacting with the symbols in your dreams is new to me. I was intrigued to try this in my dream life. I took a dream I had a few weeks ago and used an interpretation technique that Adams shared. A symbol that figured prominently was a car, in which I was a passenger and no one was driving. Using Adam's technique, I sat with this image and recalled the dream "as if for the first time." Then I listened to any intuitive hits I received about the dream. Finally, I considered how the dream relates to me personally.
I began to see how this dream represented how I feel like "I am not in the driver's seat" in my career. That I am just riding along, going wherever the job takes me. I also was able to see some ideas about regaining control, asking for what I need at the office and making the most of the upcoming annual review period to request more support.
To make the book even more helpful, Adams has included a great Table of Contents, a complete index of terms and an exhaustive bibliography. Throughout the book, Adams shares various online forums and resources for the lucid dreaming student. All of these elements add to the overall promise of the book: to share the journey and documentation of his personal dream work.
Adams' writing style is very conversational and entertaining in A Visionary Guide to Lucid Dreaming. He peppers his scientific data with personal examples and information from other authors, as well. He has definitely lived his material and it really shows in the pages of his book. I feel that this book is best for a serious lucid dreaming student. Someone who already has experience keeping a dream journal would really benefit from the techniques and tips Adams shares.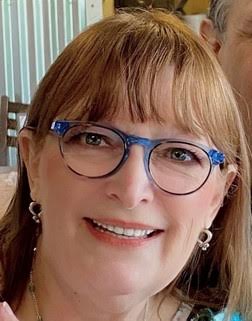 PJ Spur is an author, intuitive, spiritual mentor, astrologer, and hypnotist.  She does tarot & oracle card readings, natal chart readings, grief coaching, and relationship healing. She also has hosted a weekly "Coffee & Cards" event with her Soul Compass Community for the past four years. Her book Navigating Grief with Grace is available on Amazon. Learn more at www.dearpj.com
References