Heal Yourself and the World with Tai-chi: How to make your life powerful and become a healer, by Bob Klein
Artistic Video, 189219869X, 428 pages, January 2021
Reading Bob Klein's Heal Yourself and the World with Tai-chi: How to make your life powerful and become a healer was truly an epic voyage. At just over four hundred pages of pure text, this book is an ocean of experience and wisdom that can help the reader come to a deeper, harmonious resonance with themselves and, by extension, the rest of the world.
As Klein advises, simply reading this book cannot bring you the healing understanding indicated in the title. That can only be gained through an embodied practice. However, as a motivational aid and discussion of the fundamental principles of Tai-chi, his book is a perfect starting point for those (like myself) who are intellectually interested in the practice, but have yet to take the first physical steps on this path.
Klein presents a fascinating tour of the guiding principles of Tai-chi and zookinesis with a writing style that is both easy to comprehend and full of profound insight. His constant use of metaphor and analogy often grounds his exposition through humor, and allows him to clearly communicate ideas that might otherwise be quite "heady" and abstract. For instance he writes:
"The image you use to influence the body should be passive – like hitting a gong and letting the sound do the work of reaching everyone's ear. . . Once you hit the gong, you don't need to then run over to everyone and push them toward the dining room."1
This style is a perfect reflection of one of Klein's main points throughout the book: that modern human beings have become terribly divorced from embodied experience. Our awareness is all too often solely localized to our heads: our mind as opposed to our body.
Again, this is why reading the book isn't ultimately going to impart the transformative knowledge that Klein talks about. Alongside the book, he recommends using videos (if not attending classes) to develop the expanded awareness necessary to heal oneself and the world.
However, Klein also notes that only taking classes or learning the Tai-chi forms may not yield this embodied awareness either, as he laments that many contemporary teachers possess only a shallow understanding of Tai-chi's power. Similar to the typical yoga classes that you find nowadays, they are all form and no substance: simply an exercise for the body.
This is one of the main reasons why I found Heal Yourself and the World with Tai-chi so stimulating: it is a companion text to the practice which allows one to find the deeper power of Tai-chi when a suitable teacher/class isn't available. In our time of remote/online classes – rather than traditional, in-person mentorship of the past – Klein's book is perfect for marrying a purely form-based practice to the deeper wisdom of your "body-mind."
This book is most definitely not an instruction manual for the Tai-chi forms, so if that's your only interest, Klein's book is probably not for you. Nor is it solely a discussion of the practice of Tai-chi itself. There is an incredible breadth to the topics in the book, and it often feels more like a spiritual treatise than a text about the practice. But this is in no way a bad thing, and is precisely the reason that the book is an ideal supplement for the physical practice of Tai-chi.
The winding flow of Klein's style carries you along from one topic to the next, weaving an integrated philosophical narrative while always bringing you back to the grounded, embodied discussion of the practice. If you are a reader who likes short, contained sections with lots of page-breaks and subject headers, you might have a little difficulty moving through this book. But I think that Klein's way of writing perfectly reflects many of the principles that Tai-chi helps you to learn. The book itself exemplifies these ideas through its holistic presentation and through its demonstration of the interconnectedness of its various topics.
Sometimes you might get the sense that the text is a little repetitive, but I never found this to detract from the book. In fact, rather than being directly repetitive, I think it's more that Klein takes you on circuitous detours in his exploration of a given topic. So, when he returns to the original point, this is what might give the impression of "I've been here before." However, you have come back to the idea with new insights, metaphors, and explanations that were gained in the interim. I love the organic feel that this writing style lends to the book – it feels like Klein is guiding you through explorations of a living landscape rather than leading you down a dry, flat road.
Again, this reflects another principle emphasized by Tai-chi: awareness that is not one-dimensional. We are obsessed with linearity in the modern age: straight roads, squared-off architecture, rational/scientific modes of thought. While none of these might be "bad" per se, the accumulation of linearity in our lives gets us stuck outside the rhythms and patterns of Nature. Klein presents the intriguing point that flat walking surfaces, such as our floors and sidewalks, contributes to one's awareness staying confined to the head, rather than being distributed throughout the whole body.
We don't have to be aware of our environment (and can "get things done" in our minds) because the ground is so predictable – and yet, we might trip over the slightest imperfection. The unfortunate consequence is that, while convenient in some ways, traveling across linear ground removes us from being aware – being present – to the here and now.
Although many of the principles that Klein discusses will be familiar to those familiar with Taoism and other spiritual traditions originating in Asia, I think the aspects of Heal Yourself and the World with Tai-chi that sets it apart from other books are two-fold. First, Klein's self-exemplary style – the form of the text is aligned with its content – and second, his emphasis on embodied practice rather than purely intellectual understanding. These two features allow this book to truly stand out as an enjoyable journey over Klein's ocean of wisdom.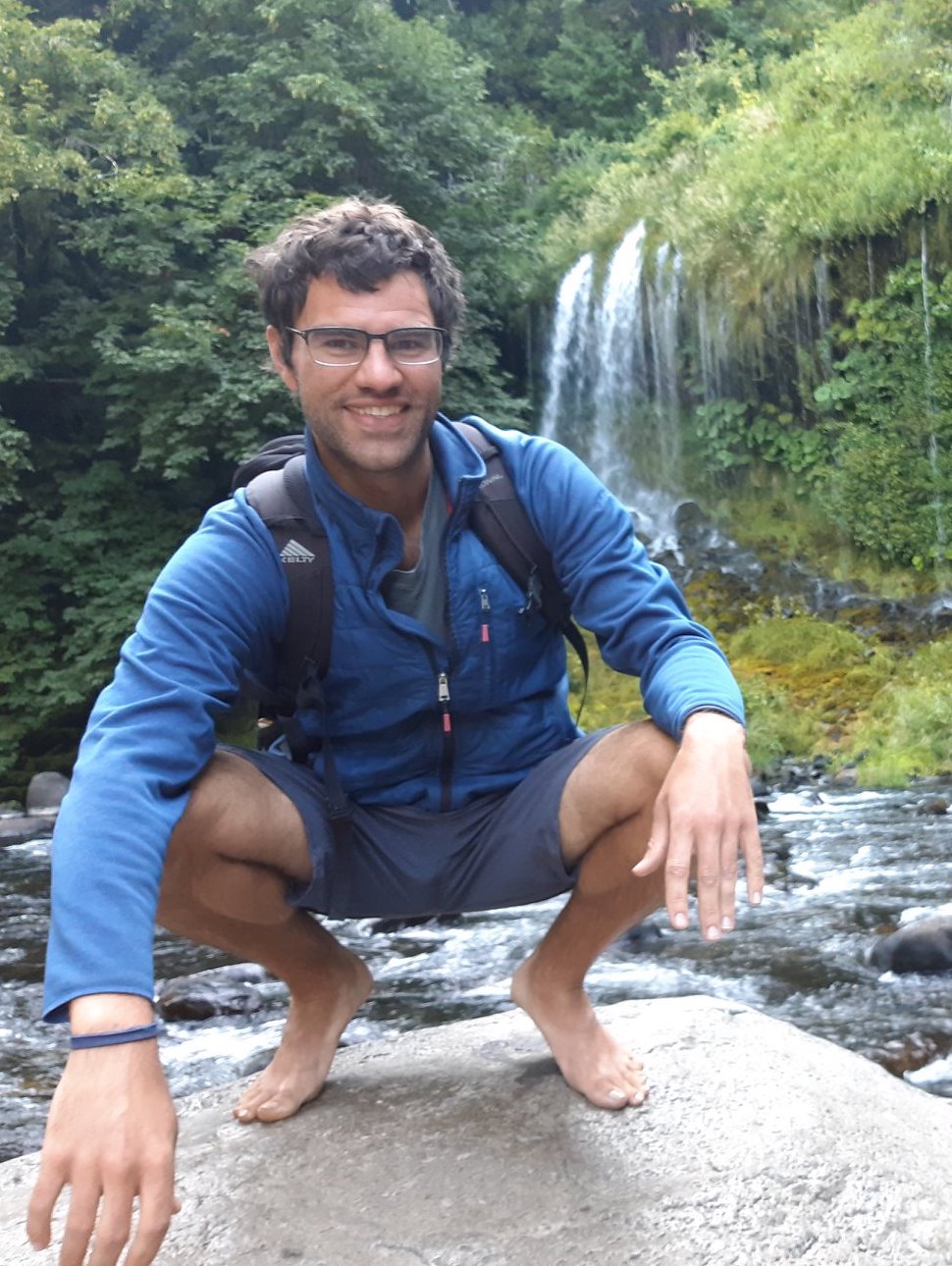 Zak has two master's degrees in philosophy, from Brandeis University and University of California Santa Barbara. He is currently the lead editor for Dungeons in a Box, and he spends much of his time in the realm of fantasy crafting new plots and ensuring the adventure is in mechanical balance. When he's not DMing, he also enjoys hiking, studying eastern philosophy, and playing board games.
References