Psychic Reading Cards: Awaken your Psychic Abilities, by Debbie Malone and illustrated by Amalia I. Chitulescu
Rockpool Publishing, 925924763, 36 cards, 96 pages, February 2021
I'll admit that the Psychic Reading Cards by Debbie Malone deck piqued my interest immediately because of the vivid imagery of a phoenix on the deck box done by illustrator Amalia I. Chitulescu. You know what they say about judging a book by its cover, but great cover art will get my attention every time.
Malone, is a celebrated psychic medium and clairvoyant from Australia who has assisted police departments across her country in missing-persons and murder investigations for well over a decade. She has written other books that mainly center around this work, including Clues from Beyond: True Crime Stories from Australia's #1 Psychic Detective and Never Alone: A Medium's Journey – Real Life Files from a Psychic Detective. The author has also created two other card decks, Angel Reading Cards and Guardian Angel Reading Cards, also both illustrated by Chitulescu.
The cards in this deck sport vibrant illustrations and mostly single word titles, such as Coins, Nature, Abundance, Celebration, Mirror, and Doorways. I'm always curious what my first draw will be from a new deck. This one was an accurate acknowledgment of my present reality with a card titled Juggler – illustrated with a woman sitting cross legged and juggling several different items including a clock, a house, a book, a dollar bill, and some baby shoes.
I was indeed juggling quite a few different obligations the day I drew the card, and I chuckled at the deck's sense of humor. Interestingly, the following day I did a group reading for over a dozen people and not a single card repeated itself, until I drew one for myself… yep, still juggling I was.
The single word (or in a few cases, multi-word) titles evoke a strong meaning on their own, which coupled with the illustration for each card seem to speak volumes. In the single card readings I did most of the querents felt like they knew exactly what the card was saying without any explanation from me or from the accompanying book.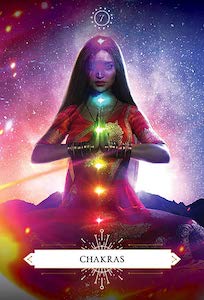 The guidebook, though, is a beautiful addition, full of wise uplifting words and gorgeously illustrated on every glossy page with full color renditions of the cards and beautiful graphic design throughout.
All in all, I did over a dozen single-card readings, as well as half a dozen multiple-card readings using the spreads provided in the accompanying guidebook. There were many things in common among the responses from querents – but the two that were unanimous were an excitement about the images and the sense that the deck spoke very clearly to their current situations.
Several people commented they had unspoken questions answered and had received much clarity, such as this actual comment sent to me by a querent in response to her reading (quoted here with her permission):
"I loved the imagery of the cards. They felt so comforting and it was easy to gather the messages from the images. The words that accompanied the images were spot on. What I love is the realness and earthiness of the card descriptions. Sometimes I feel confused by card descriptions but these were really simple to read through and follow. They were relatable and straight to the point. The questions the creator asked in the cards were perfect as well.

In terms of the reading itself it is most definitely resonating. I started to put into works a trip to visit a friend soon. I'd been thinking about it but this spread helped me take some action on it and confirmed for me that was a good step to take. The doors opening and phoenix were so timely as well. I felt there was such a nice flow with the messages of these cards."
The above comments are indicative of the responses I received from all the querents I read for using this deck. The card meanings in this deck and guidebook all lean towards the extreme positive, which could be partly the reason that all of the comments I received about readings were very positive and optimistic! And even though the card meanings are positive, the author doesn't hesitate to ask powerful questions that will possibly evoke strong emotion from honest answers.
Each card description begins with an italicized sentence that gives the overall idea for the card. For example, the card titled Phoenix, which is pictured on the deck/book packaging, encapsulates its message in the sentence "It is your time to rise and begin again."1
The card descriptions go on to not only give advice, but to also ask very good questions that would make for powerful inquiry and journaling prompts. The Phoenix asks:
"Have you been feeling stuck and blocked with your spiritual journey? Have you found it difficult to let go of issues from the past? Do you feel that everything in your life seems to be going wrong? Do you question when will it be your time to shine? Do you feel that you don't have the power and ability to achieve your goals?"2
As for specifics, the cards are very large – 4 ½ x 5 inches. They are not so easily shuffled if you have small hands, but the trade-off is having those large, gorgeous images. The cards are made of quality glossy cardstock that is thin enough to shuffle easily and thick enough to feel durable. The book is just shy of 5×7 inches and both items come in a beautiful and sturdy box that closes with a magnetic clasp. The lovely, sturdy case is definitely a plus in my book.
I would recommend Psychic Reading Cards for anyone looking for very positive oracle cards, beautiful surrealist collage art, and great journaling prompts for doing deeper work and encouraging intuitive messages.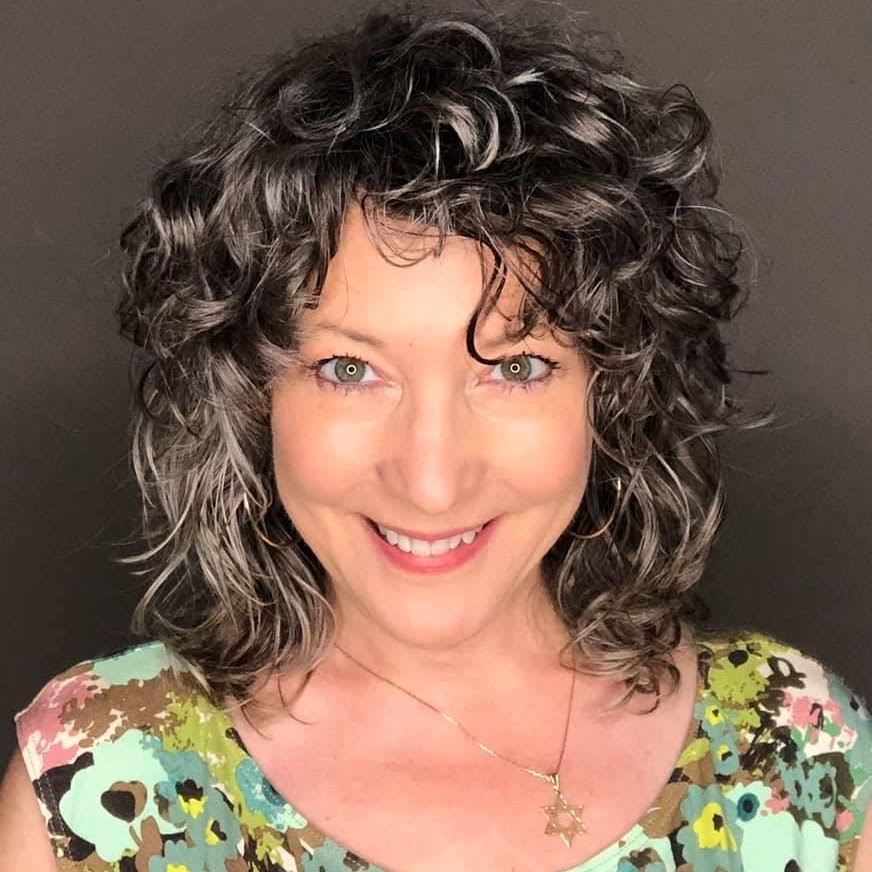 Cindie Chavez, "The Love & Magic Coach", is a certified life and relationship coach as well as an author, speaker, and teacher. She has a reputation for bringing astounding clarity and having a wicked sense of intuition. She has a widely diverse range of other proficiencies and interests including astrology, kabbalah, tarot, magic, and spirituality. She also loves painting, knitting, gaming, and enjoying belly laughs with her husband and family.
References