Rituals of the Soul: Using the 8 Ancient Principles of Yoga to Create a Modern & Meaningful Life, by Kori Hahn
New World Library, 978-1608687527, 240 pages, October 2021
There are times when you start reading yet another book about yoga and you think to yourself: "Is it worth my time? Is this one going to just be like all the others?" Sadly, that is sometimes the case: the book provides the same information, just wrapped up in slightly different packaging. But this is definitely NOT the case for Rituals of the Soul: Using the 8 Ancient Principles of Yoga to Create a Modern & Meaningful Life by Kori Hahn! I was absolutely delighted to surf my way through this book (Kori loves ocean metaphors and is an avid surfer), and I think other readers will find it an incredible guide on their spiritual journey.
As you move through the pages, it's quite clear that Kori's book (her first!) is a labor of love and comes directly from the soul – which is exactly what the book is all about. More than achieving an intellectual understanding of yoga – or solely enhancing the physical exercises that the western world associates with this practice – Rituals of the Soul was created to help readers completely transform their lives. The book proves to be both an excellent source of information about the holistic practice of yoga, as well as a fantastic aid to help the reader develop a blend of spiritual exercises attuned to the unique path of their own soul.
The main current that Kori presents to us is that connecting with our intuition is the key to manifesting the dreams that flow from our deepest source – the soul. However, this book is not just about how to manifest the values given to us by society (or even our biology): financial security, success, notoriety, pleasure, etc. All of these things may come with realizing the dreams of our soul, but these are not the goal. Nor, Kori tells us straight-up, is this dream manifestation itself the purpose of yoga. "Your dream isn't the ultimate goal. It's merely a tool for soul growth through the eight-step yoga process."1
It is exactly this sort of direct message that sets Rituals of the Soul apart from other books. Kori is not trying to "sell" her readers on an idea or set of beliefs. She is describing a path – a way of journeying, not simply a route – that she has found for herself, and is lovingly sharing of herself in the hope that others discover their own way of spiritual growth. Thus, what she is doing throughout the book is providing a set of techniques aimed at helping the reader become better at listening to the messages of their soul. In doing this, the reader can discover the way of spiritual growth that is unique to their own soul's journey.
Even as I am writing this review, I feel a closeness with Kori that I don't get from reading many other authors – something I didn't even realize until I noticed myself referring to her on a first-name basis. At the same time that Kori is sharing her yogic knowledge, she is also sharing her own story: the lived experiences that were pivotal to her coming to the realizations she is now passing on to us. Rather than a lofty guru who is speaking from a place of mastery, Kori's narrative sections demonstrate how much of an "average human being" she is, and how her life transformed through the deep yogic practice she presents in the book.
Rituals of the Soul has a very simple structure: one chapter each for the introduction and conclusion, and one chapter on each one of the eight steps in the yoga process. Again, Kori excels with her simplicity and directness! The eight steps of yoga that serve as the foundation of her approach are based upon principles she has distilled from the Yoga Sutra of Patanjali, an ancient text discussing the principles of yoga. I was surprised to learn that almost none of the Sutras deals directly with the physical practice of yoga – most of them pertain to the other, more expansive aspects of the yoga process.
This very idea is another one of Kori's main points: most people who practice yoga in the modern world are barely scratching the surface. The postures and breath work that constitute most yoga classes, while beneficial, are ultimately meant to serve as tools for opening ourselves to our intuition – the primary means by which our soul can guide us towards growth. When all eight steps of the yoga process are integrated into one's life, they build upon and reinforce one another, enabling the practitioner to live the dreams of their soul.
I am also deeply impressed with the thoughtful way that Kori structures her chapters. In the opening section of each one, she uses a story from her life to help create a backdrop for the more in-depth discussion of the topic. I like this strategy because it makes the principle immediately relatable to human life, and also demonstrates the principle put into practice.
After her discussion of the principles, Kori then provides clear, concrete methods for how to integrate that principle into your own spiritual practice. This could be different styles of meditation, postures, or exercises to open yourself to the whispers of your intuition. She presents these merely as examples, encouraging you to find the methods that speak most to you, and provides a step-by-step guide of how to build a spiritual practice that you can gradually incorporate into your life.
Kori's ability to speak from a place of understanding is one of the shining features of Rituals of the Soul. She is able to offer you her wisdom and guidance in a structured, yet flexible, system – helping you to develop a style of spiritual practice that you actually can integrate into your daily life. This is not to say that doing so will be an easy journey – souls experience growing pains too – but Kori delivers a very down to earth presentation and approach that leaves you feeling much more confident in your ability to expand your spiritual journey.
All in all, I think this is an excellent book for readers who want to feel a connection with a guru, but may not be able to take up an in-person practice at the moment. Or even if you do have a spiritual teacher, Kori's book would be a great supplement to their instruction. As Kori points out, your soul chose to be incarnated here and now for a reason, and cultivating the disciplines that allow you to better listen to its subtle messages can unveil a life of amazing possibilities. Even if you already know a thing or two about yoga and/or have spiritual practices of your own, her spirit comes through loud and clear in the book and can help further ignite your passion to follow the dreams of your soul.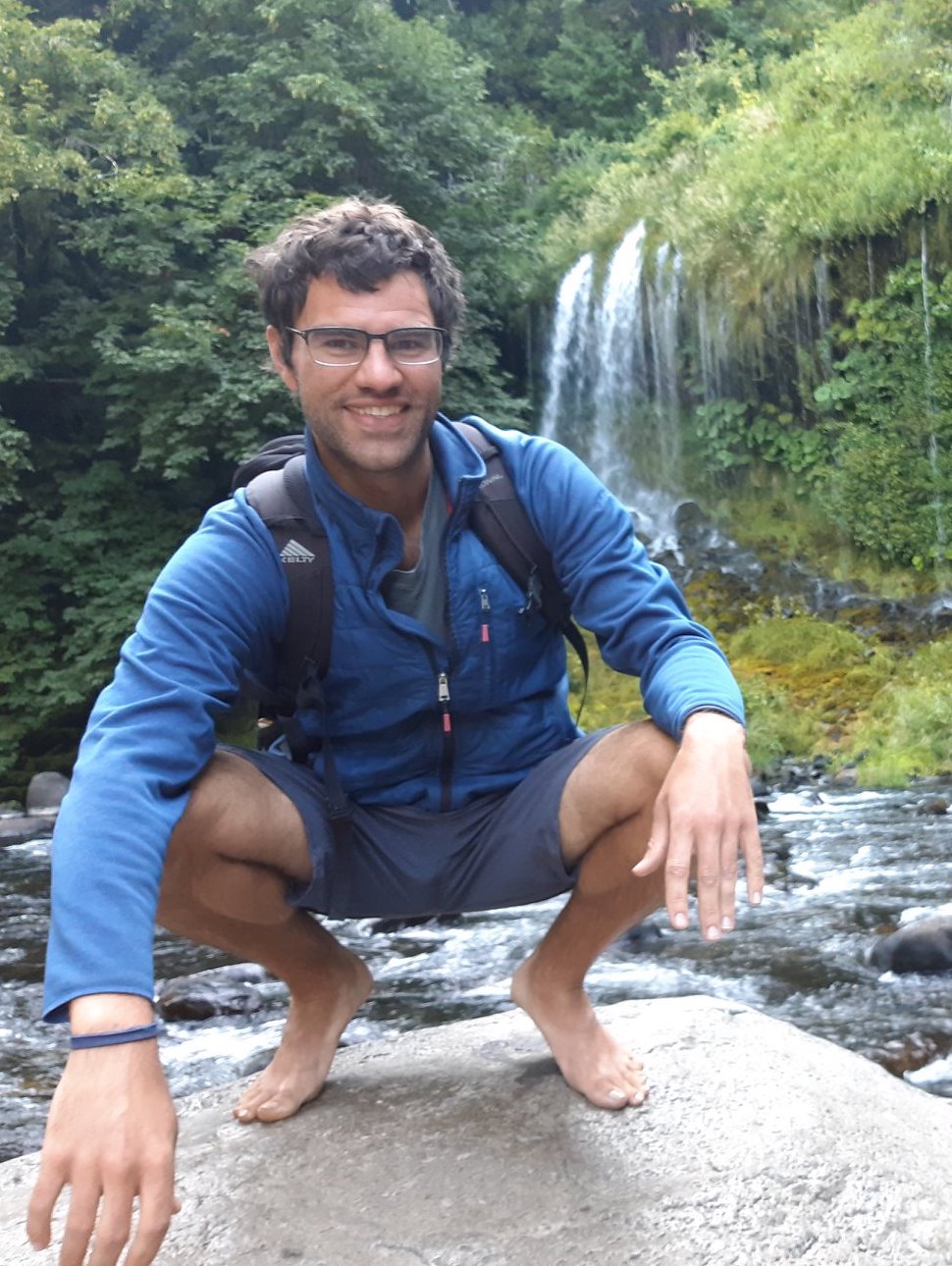 Zak has two master's degrees in philosophy, from Brandeis University and University of California Santa Barbara. He is currently the lead editor for Dungeons in a Box, and he spends much of his time in the realm of fantasy crafting new plots and ensuring the adventure is in mechanical balance. When he's not DMing, he also enjoys hiking, studying eastern philosophy, and playing board games.
References