A Beginner's Guide to Ogham Divination, by Ceri Norman
Moon Books, 1803410922, 240 pages, December 2022
A Beginner's Guide to Ogham Divination by Ceri Norman is an excellent resource for anyone interested in exploring the fascinating world of Celtic divination and provides a comprehensive introduction to the ancient Celtic divination system known as Ogham. Norman gives readers a thorough introduction to the ancient Ogham system, touching upon the history of the communication system, and offering practical advice and insights for beginners. Throughout this book, Norman provides readers with a step-by-step approach to understanding and utilizing Ogham for their own divinatory purposes. 
The book begins by explaining the origins of Ogham, tracing its roots back to the early Celtic Druids. It delves into the symbolism and significance of each Ogham symbol, known as a "feda," which represents a letter of the ancient Celtic alphabet. The author explores the mystical qualities and associations of each feda, allowing readers to develop a deeper understanding of their divinatory meanings. Norman is careful to keep her readers mindful and respectful of the tradition and ancestries associated with Ogham while also allowing space for personal exploration and expression. Ogham has meaning but Ogham is also meant to create meaning for each person.
Norman does a fantastic job of explaining the historical significance of Ogham, making it easy for beginners to grasp the basics while still being thorough and complete in her explanations. This well-structured book starts with the fundamentals and gradually delves deeper into the meanings of each Ogham symbol. The author's writing style is clear, engaging and makes complex concepts manageable. Though this is truly structured as a book for beginners, I did not find myself bored or irritated by the simplicity, despite not being a true beginner with Ogham. Norman is one of those authors who knows what she knows and also knows how to present her knowledge in an engaging way for a variety of readers.
What really sets this guide apart is its emphasis on practical application. Norman provides step-by-step instructions on various divinatory techniques, such as casting Ogham staves and using Ogham cards. Because of this, readers are encouraged and able to actively engage with the divination process. Throughout the guide, these practical techniques and exercises are presented to help readers connect with the energy of the Ogham symbols and develop their own intuitive abilities. The inclusion of exercises and meditations enhances the learning experience, helping readers develop their intuitive abilities and connect with the ancient Celtic wisdom.
In particular, in Chapter 5 "Divining with the Ogham", Norman presents twelve different spreads or methods for divination. Most books provide 3-5 of the most well-known or popular. Because of her commitment to authenticity and honor, Norman went far beyond what's typical for beginner's guides. She also gives readers Diety correspondences both old and new, letting readers know that "a few are older and come from older mythology such as Bran's link to the Alder Tree, others are newer and come from more recent folklore, Wicca, the Druid revival, and the like."1
In fact, Norman is so careful to present all of her information with honesty that she tells readers that some of the information she included about crystals, planets, elementals, and animal correspondences "are all modern modern" and that she feels it is "important for [her] to be honest about that with you."2
In addition to the divinatory aspects, the guide also explores the spiritual and ancestral aspects of Ogham, emphasizing the importance of connecting with nature, ancestry, and the Celtic traditions. Norman emphasizes the spiritual and ancestral aspects, encouraging readers to cultivate a deep reverence for nature and their Celtic heritage – or, the elements and gifts of the Celts that can be seen across many ancestral heritages. This holistic approach adds depth and meaning to the divination practice, creating and holding space for personal growth and self-reflection at each individual reader's pace and place along their journey.
Overall, A Beginner's Guide to Ogham Divination provides a comprehensive, invaluable resource for those intrigued by Celtic divination and seeking to explore the wisdom of the Ogham system. Ceri Norman's expertise and passion shine through in this well-crafted guide, making it a must-read for anyone interested in delving into the ancient art of Ogham divination, exploring the ancient Celtic wisdom, and utilizing Ogham as a tool for personal insight, guidance, and connection with the spiritual realm. From brand new beginners to those of us who want to reconnect with what we've learned and experience it anew, this book is a welcome companion, and a smart traveling partner along the divination journey.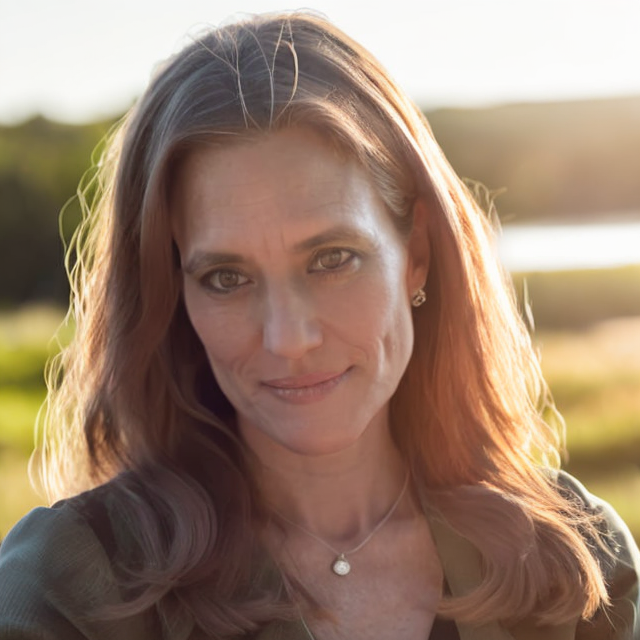 Nichole is a writer, adjunct professor and mother who is happiest in the forest or garden. She holds MA in Communication from Duquesne University and her MFA from New England College. She has leaned into the power of words for healing and spiritual journeying. Her poetry often explores the relationship between the natural world and human longing, and the magic that arises from that connection. Her academic, business, and creative writings have appeared in national and international publications.
References