Wiccan Teas & Brews: Recipes for Magical Drinks, Essences, and Tinctures, by Cerridwen Greenleaf
CICO Books, 1800652003, 144 pages, March 2023
Wiccan Teas & Brews: Recipes for Magical Drinks, Essences, and Tinctures by Cerridwen Greenleaf is a practical, while still undeniably engaging, book that takes readers on a magical journey into the enchanted realm of tea, blending the worlds of witchcraft and herbalism to create a delightful collection of recipes, rituals, and insights.
From the very beginning, the book immerses readers in the rich history and significance of tea and brewing in Wiccan traditions, weaving together spirituality and healing properties of herbs. Whether you're a seasoned practitioner or a novice, the book caters to all experience levels, providing clear instructions and explanations throughout.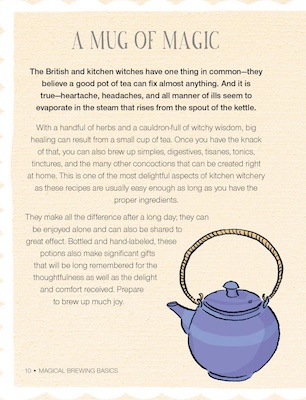 The heart of Wiccan Teas and Brews lies in its carefully curated tea recipes, each thoughtfully designed to align with specific intentions, seasons, and rituals. From invigorating morning brews to calming bedtime blends, each recipe is accompanied by its magical correspondences, allowing readers to infuse their teas with intention and purpose. The book goes beyond mere recipes, encouraging readers to explore the art of tea making as a sacred ritual, a way to connect with nature's elements, and a means of spiritual growth.
The captivating illustrations lend a personal touch, almost as if you're peering into the private journal of a Wiccan practitioner. One of the book's most admirable traits is its accessibility. The recipes are clear and straightforward, making them easily understandable, even for those new to blending their own teas. The book offers a delightful array of tea recipes, catering to the simple and readily available ingredients and those that require more effort to find.
Each recipe comes with a detailed list of ingredients and step-by-step instructions, ensuring you can effortlessly recreate these magical potions in the comfort of your home. The book's logical organization makes it a breeze to locate the information you seek whenever you need it. Greenleaf also provides readers details about the diverse herbs and flowers utilized in the teas, including guidance on cultivation, harvesting timings, and an enjoyable exploration of which herbs align perfectly with each zodiac sign!
In addition to the recipes, the book emphasizes the importance of mindfulness and intention during these ceremonies, creating a space for self-reflection and connection to the natural world.
Overall, Wiccan Teas and Brews is a captivating and irresistible resource for anyone interested in the magical world of Wiccan tea magic. The author's expertise and genuine love for the subject shine through every page, making it a pleasure to read and an invaluable addition to any witch's bookshelf.
Enchanting witches with a penchant for exploring the magical realm of tea and curious new seekers alike will find Wiccan Teas and Brews a cherished resource and an absolute essential for their bookshelf. Whether you seek healing, empowerment, or a deeper connection to nature, this book offers a delightful journey into Wiccan tea magic, inviting readers to savor the magic in every sip.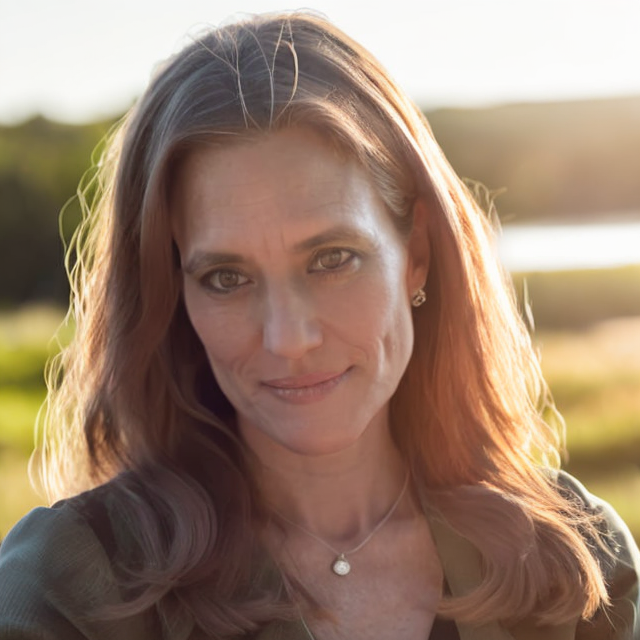 Nichole is a writer, adjunct professor and mother who is happiest in the forest or garden. She holds MA in Communication from Duquesne University and her MFA from New England College. She has leaned into the power of words for healing and spiritual journeying. Her poetry often explores the relationship between the natural world and human longing, and the magic that arises from that connection. Her academic, business, and creative writings have appeared in national and international publications.