Hekate: Goddess of Witches, by Courtney Weber
Weiser Books, 978-1578637164, 224 pages, August 2021
Author Courtney Weber has a wealth of personal experience with witches and witchcraft. Her bio describes her many accomplishments – she is a Wiccan priestess, writer, tarot advisor, creator of the Tarot of the Boroughs tarot deck, a metaphysical teacher, workshop leader, and social activist. She leads workshops throughout the U.S. and has written several other books in the magical genre including Brigid: History, Mystery, and Magick of the Celtic Goddess, Tarot for One: The Art of Reading for Yourself, and The Morrigan: Celtic Goddess of Magick and Might.
Her latest book, Hekate: Goddess of Witches, begins with a chapter titled "Meeting Hekate" and was an exciting indication of what was to follow with. It's a delightful combination of personal story, facts about Hekate and her lineage, impressions of what it is to be a witch today, suggestions for using the book, and three rituals for getting to know Hekate, which I found to be wonderful, especially including these rituals right off the bat, in chapter one. Weber's down to earth writing style made me feel at ease right away, like I was not only meeting Hekate, but happily meeting her as well.
The book continues with a deeper dive into Hekate's lineage, a nice touch especially if you are a fan of mythology (and really, what witch isn't!?), and then proceeds with a listing of animals that are strongly associated with Hekate, including brief descriptions of the reasons for some of these associations.
Hekate is considered the goddess of witches and Weber explains how Hekate's familial relationships (as well as her own) were affected by being a witch in a section called "The Witch in the Family." This section brilliantly weaves the author's personal experiences, Hekate's mythological stories, and the readers experience (unearthed by some deep and powerful questions provided in this section).
I particularly loved this interweaving of experiences – Hekate's, the author's, and my own as the reader, a beautiful braid of powerful ideas for discovering one's own role with Hekate's support. This section contains a ritual for "Finding Yourself in Hekate", which in part includes the words:
Masked Lady, Gorgon queen
The sister, the daughter, the mother, the lover,
The cousin, the child, the one who sees,
The one who watches, the one from afar,
Stand with me in this moment,
And I will stand with you.1
This section concludes with a beautiful encouragement for how to find your strength and unique offerings and gifts per a change of perspective, especially when being a witch is causing stress for you in family or social situations.
Hekate is a goddess who has many names and personas (I've read lists of over a hundred different epithets for her, each name attached to a different facet of her power and personality), and this book covers several of them in depth. Many of Hekate's personas are considered "dark" or "dangerous" – such as "Brimo" and "Hekate Chthonia" – the goddess of the Underworld, and I loved the way this book's message embraces all sides of her, both dark and light. After all, the world is full of both and our lived experience will always encounter both, no need to shy away from darkness.
Each chapter is presented with a delightful mix of the author's own personal storytelling and experiences and a wide variety of spells and rituals calling on different aspects of the goddess for different situations and outcomes. I enjoyed that Weber was very thorough in covering many different areas where these spells and rituals may be used – sometimes even metaphorical, as in the section "Working with Hekate and the Dead" where we find rituals for working with the dead and with ghosts, including a ritual for releasing a "symbolic ghost" – which I found to be potentially useful to most of us, for who hasn't dealt with a memory "haunting" them?
My favorite experience with this book happened the day I read the last few pages of the chapter called "The Dangerous Goddess and the Dangerous Witch". I have a personal practice of drawing cards each day. I draw a tarot card, a playing card, and a pair of Lenormand cards. That day my cards showed two different swords, a scythe and the crossroads. I smiled seeing the crossroads card since Hekate is known as the Queen of the Crossroads. But my jaw dropped when I picked up the book to continue reading where I'd left off the previous day and found myself reading about Brimo and three different rituals all using athames (ritual blades). Hekate seemed to be speaking to me loud and clear.
Another of my favorite rituals in the book is included in the chapter titled "Keeper of the Keys", actually a lovely pair of rituals – one for opening a symbolic door and another for closing one. These rituals will be on my list for the near future, along with all of the rituals requiring keys, of which I have a fondness as well as a fair collection.
The chapter titled "Hekate's Grimoire" includes a list of items that Hekate is known to have affection for to be used in offerings, along with a list of herbs that are historically sacred to her, some gorgeous invocations to her, two recipes for moon water, and a nice compilation of spells for a variety of situations.
I thoroughly enjoyed everything about Hekate: Goddess of Witches and am delighted to add it to my growing library on Hekate. I would recommend it to anyone interested in knowing her or knowing more about her. It is a beautiful tribute to Hekate for novice and adept alike.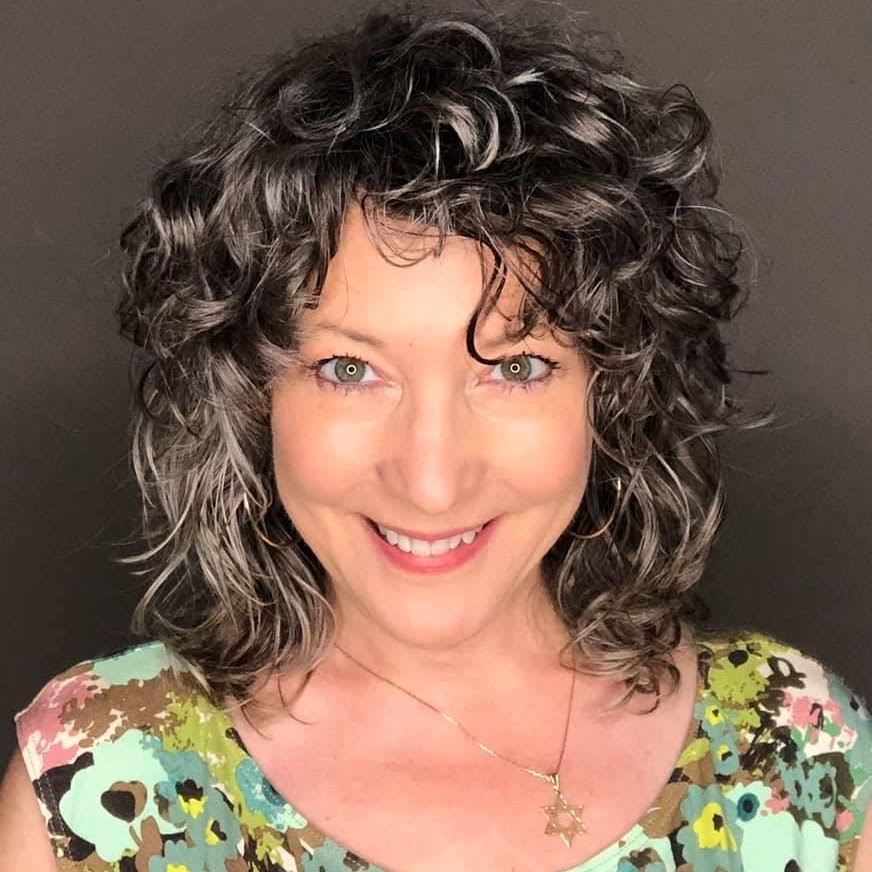 Cindie Chavez, "The Love & Magic Coach", is a certified life and relationship coach as well as an author, speaker, and teacher. She has a reputation for bringing astounding clarity and having a wicked sense of intuition. She has a widely diverse range of other proficiencies and interests including astrology, kabbalah, tarot, magic, and spirituality. She also loves painting, knitting, gaming, and enjoying belly laughs with her husband and family.
References