The Enchanted Moon: The Ultimate Book of Lunar Magic, by Stacey DeMarco
Rockpool Publishing, 9781925946147, 247 pages, November 2021
Moonstruck. Dance by the light of the moon. Lunacy. Tides. Prehistoric cave drawing. Ahh – the Moon! She has always been a guiding force. 
Stacey DeMarco's book, The Enchanted Moon: The Ultimate Book of Lunar Magic, is chock-full of valuable information on developing a relationship with the Moon to assist with living our lives in a magical way. I avoided saying "working" with the Moon because the book is rife with ways for us to play with the Moon, dance under the Moon, grow with the Moon – you know, have fun with the Moon, while deepening our relationship with our inner goddess/god and La Bella Luna. As DeMarco explains, "this is the witches' way – practical and magical."1
I was so excited to get the book that I dove right in. Yet there was so much information and great suggestions, coupled with an abundance of invocations, rituals, and spells, that I soon realized I needed to honor DeMarco's work by then slowing down and picking and choosing what sections to focus on for my own work. I began to use the various sections to do deep dives into actually working with the power of the Moon. 
DeMarco begins by writing about the Moon scientifically: its gravitational force, tides, and even the light of the Moon and how it's been used from the beginning of time. She then flows into the lunar rhythms and cycles, describing waxing and waning moons, new and full moons, eclipses, and blue moons – and the influences of each phase. As I write this, the Moon is in a waxing phase – a good time to set intentions for growth and for prosperity spells.
In the "Inner Cycles" chapter, I found it interesting to read that "the moon phase upon (one's) birth triggered the beginning of life and remained as a person's peak time energetically throughout life."2 I began to pay attention to when the Moon's phase was returning to where it was on the day of my birth and used this knowledge as guidance. It's easy to look up the phase for your birthday, if you're interested in doing the same.
DeMarco then delves into how one can start to practice lunar magic. She writes about three vital skills that are needed, noting:
"This is how I begin with my students who are serious about working with earth elements and lunar energies, and for all of them, you need nothing but yourself… YOU are the weaver of magic and magic starts with you. That is more than enough."3
How empowering! The first skill is Observation – noticing the moon for a lunar cycle, observing the light, the star and planets, the moon's surface.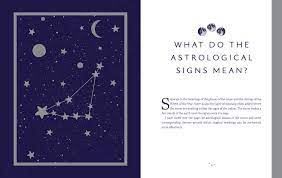 The second skill is Sitting Out – Utiseta. "The practice of purposeful 'sitting out,' called utiseta was a meditative and somewhat shamanic activity."4 She recommends as a start that one sits or lays in one's garden (if you have one) for at least three hours for each lunar cycle, connecting with the earth and the moon.
The third skill is Casting Circles.  "In lunar magic, it is a reflection of the shape of that big moon above you and is a way to capture the energy."5 The book delves into lunar rituals for both solo work and working with a group. 
For the 28 moons of the month, each magical in its own way, she offers "profiles of the energy, as well as a spell, ritual, and invocation or meditation…for the feel of the phase's opportunity."6
For instance, I loved the ritual of grounding and protection done under a dark moon. It was powerful to feel rooted in the earth, receiving goddess-given power from the earth knowing that the power was unlimited and protective. Admittedly, I felt more comfortable and less noticeable to my neighbors by doing my first ritual in the cover of darkness.
The next ritual I feel called to do is on the waxing crescent, with the intention of making our home a sanctuary for ourselves. I love working with my home at the beginning of the year, and will call on the friendly fires of Vesta, so this lunar work feels very aligned right now.
The book also details gardening "more successfully and magically"7 using the moon cycle. She also explains plants that can be used in lunar magic and shares about the wisdom of each plant. Coincidentally (I say that tongue in cheek), I've been wanting to buy eucalyptus, and now read that Stacey recommends it for clarity and strength, which are much needed right now! 
As DeMarco writes, "Almost every culture has a lunar goddess or god."8, so the book also explores deities such as Hekate and Artemis. She also details working with animals of the moon, such as the hare that is often seen in the waxing moon.
The book concludes with working with crystals and potions, herbs, and baths. "The Never-Ending Learning" chapter offers resources such as DeMarco's website and that of NASA. What I found to be a really amazing gift was that DeMarco included universal dark, new, and full moon charts for the next 15 years: 2022 – 2036. This is an amazing resource!
DeMarco is a sharer of her knowledge of lunar magic. Her work is remarkable; I use her Moon Magick: Deep Moon Messages mini-cards daily for a quick pull. I highly recommend her work, but especially The Enchanted Moon. It's a resource, it's a starter, it's a guide – it's all good things in relation to lunar magic rolled into one!

Anne Greco is a non-fiction writer who writes about her life experiences and travels with humor, keen observations, and the hope that her words will remind us that "we're all just walking each other home." Her book, Serendipity: Chance Pilgrimages, tells the story of Anne encountering her places of power. As she reconnects with herself at each site, Anne also develops a deeper understanding and appreciation of her connection to both the seen and unseen worlds. Learn more about her work here: http://annegrecowriter.com.
References