Personal Magic: A Modern-Day Book of Shadows for Positive Witches, by Marion Weinstein
Weiser Books, 978-1578637195, 240 pages, 2021
Personal Magic: A Modern-Day Book of Shadows for Positive Witches is the personal grimoire, or "Book of Shadows," of Marion Weinstein (1939-2009). Weinstein was one of the founders of the modern witchcraft movement, an author, teacher, and media personality. She was the first to coin the phrase "positive magic" and has authored a book by the same name, as well as a number of books in the self-help genre, including books about miracles, magic, and divination methods such as tarot, and the I-Ching. This current edition was originally published under the title Earth Magic in 2003, and then updated and published again under that title in 2008. 
Weinstein's books are considered classics, and several have been republished under different titles, which makes book buying confusing at times if one hasn't researched whether or not this is previous material being marketed under a new title.
I had a love/hate relationship with this book (well, okay maybe not so extreme, perhaps a like/dislike relationship) at first because so much of it seemed dated to me. In fact, the datedness was why I began looking into whether this was new material, especially once I looked up the author's bio and saw that she had died in 2009. Witchcraft and magic seem to be having a renaissance in the last few years and perhaps this re-release is an attempt to capitalize on this current trend.
There were several times when the old-fashioned manner of her words carried a loveable quirkiness that I found quite endearing – such as a short section near the very beginning of the book titled "The Inner Bell," which the author explains is "one's inner sense of truth and deep knowing which we all possess.'1
Something that also stood out to me immediately is that Weinstein's "witch" definitely has a narrow, more classic definition that aligns with Goddess worship or paganism (this volume was originally titled Earth Magic), while currently the word "witch" has assumed a very wide meaning that often includes all manner of witches, magicians, and new age practitioners.
Weinstein wrote her first book of shadows in 1979 and intended it to be seen by a much smaller audience. It was her own personal grimoire and she only wanted it to be seen by other witches. But she was a media personality hosting a radio show, Marion's Cauldron, for fourteen years, and as her audience and notoriety grew, she began to publish her works to a wider readership.
As the title states, the author is very pointed and deliberate about her magic being positive. She stresses this again and again.
Being the author's personal grimoire, the examples in the book use her own personal deities – Diana, Selene, Hecate, Kernunnos, and Pan, in all the blessings, spells, dedications, consecrations, and alignments. However, she does include a list of dozens of other popular deities should the reader want to explore other options.
The book is divided into three parts (Primary Work, Advanced Work, and Afterward), which makes it practical for any level of practitioner, from the complete novice to the adept. The novice will find a veritable "how-to" guide to a well-structured practice and the adept will find a multitude of basic ideas that serve as powerful reminders along with numerous creative ideas that may serve to invigorate a stagnant or lackluster practice. The author is also careful to remind the reader that one's practice is personal, and that each person is permitted to choose elements of their practice that are appealing to them. 
Part One of the book, Primary Work, focuses on "the basics" including deities, tools, how to form a coven (as well as how to work without one), holidays, working with the moon phases, and even how to contact the departed. Also included in Part One is a very comprehensive chapter on Protection Magic that I found to be one of my favorite parts of the book. Part One closes with a short chapter titled "Ritual," that includes a few important rituals such as the blessing of a new baby, handfasting, and calling in the four directions. 
As a precept, all magic concerns both "inner" work and "outer" work (As above, so below, as within, so without.) Part One is mostly focused on the outer work, with reminders and teachings on how this primary work connects to our inner world, beliefs and energy.
Part Two, Advanced Work, focuses more on the inner work such as how to work with different aspects of our selves, and how to use visualization. The last chapter in Part Two, Advanced Manifestation, was another part I found exciting as it was explicit about the idea that our Magic is found within, that we are the magic. "Yes, it's true that magic can actually transform matter and energy from one state to another, or make things seem to appear and disappear. But far more important is the fact that magic transforms the magician."2 
Part Three, Afterward, is the part I found most fun to read, as it covers some ideas that are exciting to me personally as a magician, such as morphogenetic fields, our true selves and the roles we play, ethics, and serving the community.
The information in Personal Magic is extremely practical and written in a concerned and caring voice from someone with decades of experience. I would recommend this book to anyone that is interested in positive magic or witchcraft, with the caveat that it is not new material.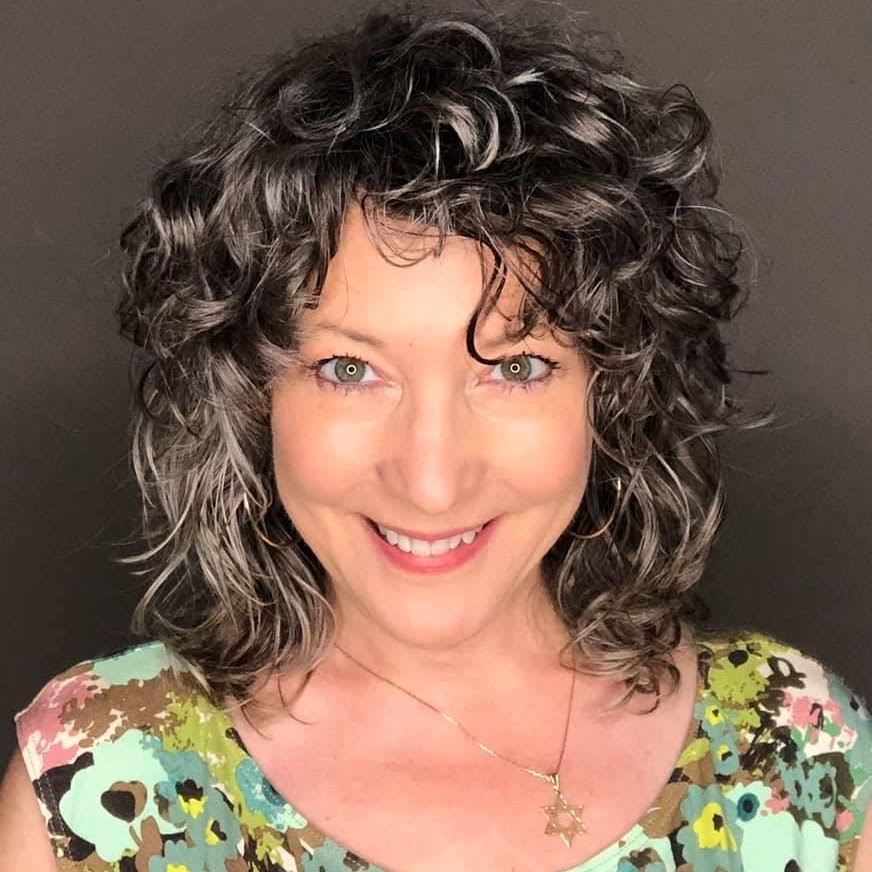 Cindie Chavez, "The Love & Magic Coach", is a certified life and relationship coach as well as an author, speaker, and teacher. She has a reputation for bringing astounding clarity and having a wicked sense of intuition. She has a widely diverse range of other proficiencies and interests including astrology, kabbalah, tarot, magic, and spirituality. She also loves painting, knitting, gaming, and enjoying belly laughs with her husband and family.