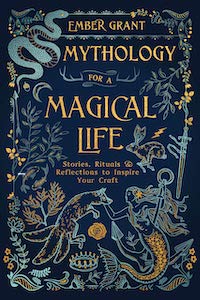 Mythology for a Magical Life: Stories, Rituals & Reflections to Inspire Your Craft, by Ember Grant
Llewellyn Publications, 0738763101, 240 pages, February 2021
If you enjoy magic spells, rituals, poetry, and good storytelling, have I got the book for you! From its gorgeous cover art to its lovely conclusion, Ember Grant's Mythology for a Magical Life: Stories, Rituals & Reflections to Inspire Your Craft will leave you enchanted, challenged, inspired, soothed, and satisfied.
Grant has written several previous books on magical spells, including Magical Candle Crafting: Create Your Own Candles for Spells & Rituals and The Book of Crystal Spells: Magical Uses for Stones, Crystals, Minerals.. and Even Sand. She has also been a contributor to Llewellyn's annuals series since 2003.
Perhaps knowing that Grant has been a longtime contributor to books with an annual format, I should not have been surprised by the third sentence of the introduction where Grant invites the reader to a year-long journey, but I did not recall seeing any mention of the book containing a "year-long" program of any sort while reading cover blurbs or promotional material for the book.
This was a bit unsettling at first. As a reviewer I had planned on reading the book in a week's time and not spreading the material out over a calendar year. Happily, once I began diving in, I realized that the book is structured in a very open and inviting way. Yes, there are twelve chapters, but the author even suggests that they need not follow one right after the other and she encourages the reader that "it's okay to jump around."1
Also, as a fan of year-long programs and plans, I agree that this book would make an amazing year-long study, but the material it contains can also be taken in much smaller bites.
The introduction gives us the author's clear definitions for certain important terms used in the book, clarifying such things as myth, magic, meditation, visualization, affirmation, ritual, and spells. It concludes with several paragraphs titled "How to Use This Book."
Each of the twelve chapters follows a convenient format: first the telling of the specific myth (or occasionally myths) followed by an explanation of the story's themes and their importance. Next, the chapters are divided into well-defined segments explaining magical skills, rituals, affirmations, actions, visualizations, and reflections in the form of journaling prompts.
The labeling of these sections is useful, especially if some ways of doing magic are not your cup of tea. The segments create an easy way to find the perfect activities for your own personal style and needs.
I found the myths and stories to be a brilliant mix of familiar favorites, such as the Descent of Inanna, the stories of Cupid and Psyche, and Eros and Venus, contrasted with delightful and interesting stories that were new to me, including Inari the Fox God and Sedna the Mistress of the Underworld.
If you are a fan of rhyming incantations like I am, this book overflows with beautiful little poetic spells for a myriad of concerns and magical workings. One of my favorites was called Spell for Magical Ink that includes a chant for charging the ink whether it be in a bottle or an ink cartridge for your computer printer (a wonderful way to make some modern magic!):
"This ink is reserved for magic intent,
for no other purpose let it be spent.
With each word I create, each form that I shape,
let my goal be fulfilled
as this ink is spilled."2
Many of the activities in the book require nothing more than energy, intention, and breath (such as affirmations, breathwork, and visualizations), while others ask for a variety of ingredients and supplies such as crystals, candles, herbs, eggs, ink, a journal, and even white wine. There is a section on Storm Magic in which stormy weather is utilized as a vehicle for release. This was inspiring to me as someone who lives in a part of the country well acquainted with hurricanes!
I so appreciated one of the metaphors that Grant used in her Ritual for Rededication, which she begins by explaining:
"When the computer is locked up, you turn it off and back on again – you reboot. When your magical practice is similarly frozen or slow, it's time to refresh it. One way to do this is by rededicating or reinitiating yourself to your path."3
I think this simple and powerful analogy could pertain to the book as a whole, as the author mentions that the book came about because of her own personal quest to rekindle her own magic.
Even though my own magical practice is not in a time of waning, this book inspired me and gave me a multitude of ideas for adding beauty and power to my everyday magic, as well as encouraging me that the next time I am feeling a need for inspiration it can easily be found in these pages.
I recommend Mythology for a Magical Life to anyone who loves stories, poetry, and magic. Whether you are just beginning (or even just considering) a magical practice or are a seasoned magic-maker, there is something beautiful here for every level of practice.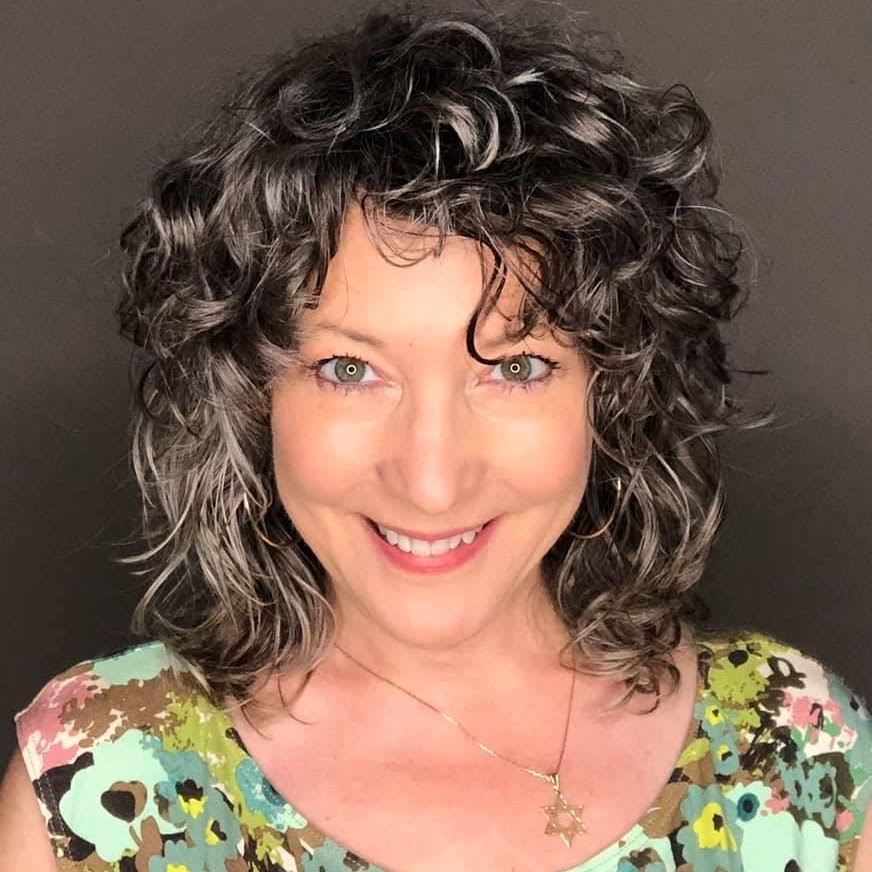 Cindie Chavez, "The Love & Magic Coach", is a certified life and relationship coach as well as an author, speaker, and teacher. She has a reputation for bringing astounding clarity and having a wicked sense of intuition. She has a widely diverse range of other proficiencies and interests including astrology, kabbalah, tarot, magic, and spirituality. She also loves painting, knitting, gaming, and enjoying belly laughs with her husband and family.